Perfect legs are an indispensable condition for the summer. So let us find out how to care for them properly.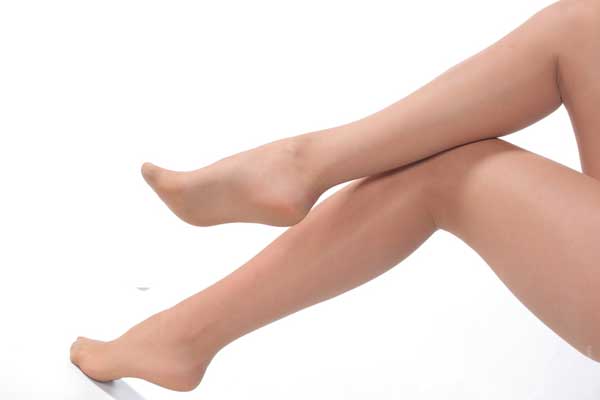 You wish hair on your legs would not grow for as long as possible. There are many types of hair removal, but we have chosen the most effective ones. In our opinion, it is salon hair removal (although it is suitable only for those who have time) or home hair removal using the epilator (in this case, you are not dependent on anyone, not shy, and can do it any time and anywhere, even in the shower)
A bruise can spoil even the most slender and beautiful legs. If you enjoy an active lifestyle, ride a bike or a scooter, keep an ointment against bruises, scratches and edema close at hand. If the bruise has appeared, conceal in with a usual corrector.
Lacquered beige or nude color pumps visually lengthen legs: it is a great way out, if you feel that your legs are not perfect.
Tan visually smoothes the skin and makes legs slimmer. If you have not been on a vacation yet and haven't caught any sun, use fake tanning. Apply the product at least once a week and do not forget to wash your hands thoroughly after its use, or use disposable gloves.
Spider veins on the legs (especially the untanned ones) are sometimes a reason to give up beautiful dresses and skirts. If you notice them on your legs, consult a phlebologist immediately – he can explain the true cause and help solve the problem.
Slight shimmer gives legs a well-groomed look. You can use oil or lotion not only for the party, but also for every day – satin skin effect is guaranteed. Apply the product immediately after the shower – it will be easier and more convenient to distribute.
Even Jimmy Choo shoes and Manolo Blahnik sandals will look plain, if you wear them on ill-groomed feet. Perfect pedicure is a must-have this summer! Choose salon techniques and spa-procedures – they make the skin on your heels softer than a baby's. The most fashionable colors are classic red and white – they will match any shoes.
Swelling is another problem of modern metropolis dwellers. If your feet swell, establish the water balance in the body. Drink plenty of water, give up the sweet and salty, and take a contrast shower in the morning and in the evening. Gels and creams with menthol will become your faithful helpers.
Dry skin, especially in calf areas, can appear not only in winter but also in summer. To avoid this, use creams for legs as often as face or hand creams.
If you love to wear heels, give your feet some rest. When you have a spare moment, take off your high-heeled shoes and do some exercise: rotate the feet clockwise, walk on tiptoe, stretch the toes, and just rub the legs from the calves to the thighs. Moreover, take ballet flats with you in case you get tired.