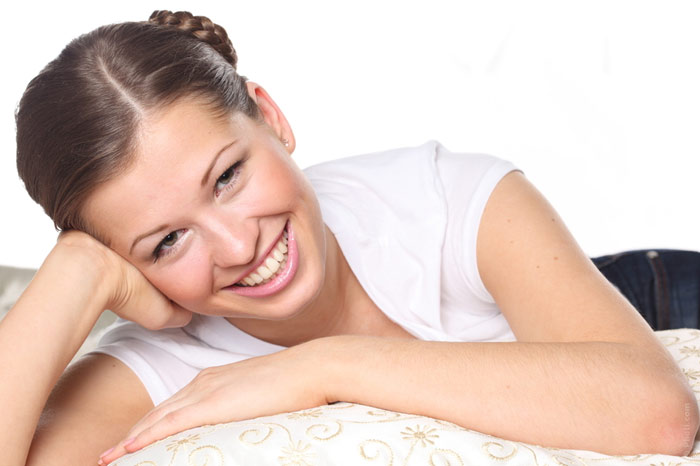 Soda and teeth whitening strips are things that every modern girl has close at hand. However, home treatments cannot be compared to professional teeth whitening. In the clinic, you can whiten your teeth enamel and even make it a shade lighter. So, we are going to the dentist.
Find out what awaits you in the doctor's office when you come for teeth whitening. By the way, summer is a convenient time for salon whitening because there are not so many customers, and the ambient temperature is not stressful for the newly whitened teeth.
1. Does it hurt to whiten teeth?
No, it is not. The process itself is painless, but you may feel pain after the procedure. Take painkillers, such as ibuprofen.
Some patients feel pain at subsequent procedures, but not at the first visit. Some also experience discomfort when their lips are fixed with special mouth guards. Nevertheless, take it easy, they do not stretch lips or do any harm.
2. How long does it take?
The first procedure takes from 45 minutes to 1 hour. It is followed by three 15-minute sessions. However, dentists often let patients perform these procedures themselves at home using a special whitening gel and mouth guard. Nevertheless, you can use specialists' services. Do not ignore the 15-minute sessions, they improve and fix the result.
3. How long will the effect last?
Much depends on your eating habits and the beverages you drink. In general, the whitening effect lasts from 6 months to 1 year.
4. How to prolong the effect?
The clinic is likely to offer you an additional service – make the whitening gel and mouth guards for you. Do not refuse it. Of course, this will cost money, but professional products are much more efficient than home remedies. You can prolong teeth whiteness using the gel every time you notice a darkening of the tooth enamel.
There are different gel types, but if you lead an active lifestyle and work, it is best to choose NiteWhite gels, which are applied for the night (there is also a day system, DayWhite). To maintain a good result, it is enough to use a night gel 2-3 times a month.
It is worth talking about the diet for whitened teeth. Adhere it for 48 hours after the procedure and after a night gel. It presupposes complete exclusion of coffee, red wine, some juices and balsamic vinegar. Simply put, do not drink anything other than water, and this will be enough to save the result of such expensive procedures. You can eat anything but colored foods (bright vegetables, whole berries, red and orange fruits, chocolate).
5. How much is teeth whitening?
The procedure is not cheap. However, when you consider the duration of the effect and the impressiveness of the results, the investment will pay off for sure. You can lighten your teeth several shades at once (up to 8!) It really is a very big difference. For comparison, home whitening strips whiten the enamel just a semitone. Moreover, the result of professional whitening will last for months.
Experts advise to repeat the whitening procedure every 6 months. Of course, it is expensive. However, if you do it once a year, (for example, every summer) the price would be justified. In between the treatments, use whitening strips and a whitening gel.
The cost for whitening varies by region and the class of the clinic. Most likely, you will have to go through a number of preparatory procedures. In most cases, whitening requires professional cleaning of the oral cavity and tartar removal.
Experts' Comments
So you've decided on salon whitening. What else do you need to know about the procedure? Here are the recommendations from dentists collected from dental clinics' websites.
Untreated caries may become an obstacle for whitening.
Gum disease is often a contraindication to salon whitening.
If you are younger than 16, you will have to wait because your dental tissues are not yet fully formed.
Salon teeth whitening is contraindicated to pregnant and lactating women. They can only use mechanical types of whitening (soda or blaster), or natural materials (lemon juice or green tea). Whitening toothpastes and strips are also undesirable because their ingredients can penetrate into the internal organs.
After the procedure, teeth are treated with fluoride to strengthen the enamel. It is desirable that the dental care products (toothpaste and mouthwash) which you will use after teeth whitening procedure in the salon should contain fluorine, too.
Your gums and oral cavity will not be affected during the teeth whitening procedure; the doctor will protect those using special tools.