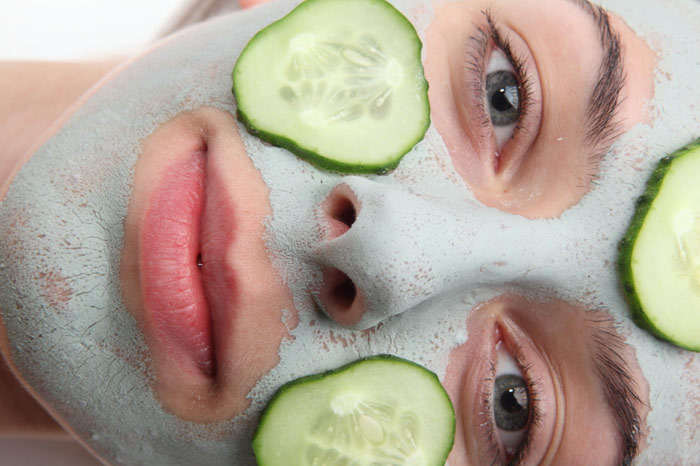 If you cannot visit a beauty parlor and get spa treatments regularly, you should not get frustrated. We offer an excellent mask, which is no less effective than the expensive professional products. Its main purpose is cleansing, nourishing, restoring, and lifting.
The foundation of the mask is gelatin, which means collagen! The simplest recipe includes just 2 ingredients: gelatin itself and warm water. The effect is comparable to deep peeling, if you apply it on the warmed face. You can also mix gelatin with fruit and vegetable juices, natural honey, and milk. Below you will find a few simple recipes, which girls are particularly fond of.
Face mask recipe #1
Mix 1 teaspoon of aloe (juice), 1 tbsp. of honey, 2 tbsp. of gelatin, and 7-8 drops of lactic acid. The mixture should be heated in a water bath. Then you must add 2 drops of essential oil of lemon and a little colorless henna for thickening. The mask is applied on the clean face and remains there until it dries. Then it is removed as simply as a manufactured mask for the face. The mask whitens the skin, removes age spots and freckles perfectly well.
Face mask recipe #2
Take 1.5 tbsp. of gelatin, 5-6 drops of jojoba oil, 3 tbsp. of water, 1 teaspoon of Spirulina powder and ½ teaspoon of powdered stevia. Everything is mixed and heated in a water bath. A teaspoon of aloe juice can be added. This mask can be kept on your face for 30 minutes, and a moisturizer is not needed after you remove it. There will be no more peeling, the skin will become taut, and its color will be even.
Face mask recipe #3
To prepare this nutritious mask, you should take 2 tablespoons of gelatin, 1 tbsp. of dry or wet yeast, and 3 tablespoons of red wine (preferably dry), 1 capsule of fish oil, 5 drops of avocado oil, and 1 teaspoon of milk powder. For better result, it is worth adding 3 drops of essential oil of rose. All the ingredients are mixed and heated. The mask is applied to the clean skin for 20-30 minutes. This product is perfect to improve blood circulation, nourish and refresh the face. Its lifting effect is noticeable after just one use. One can make such a mask 2-3 times a week.