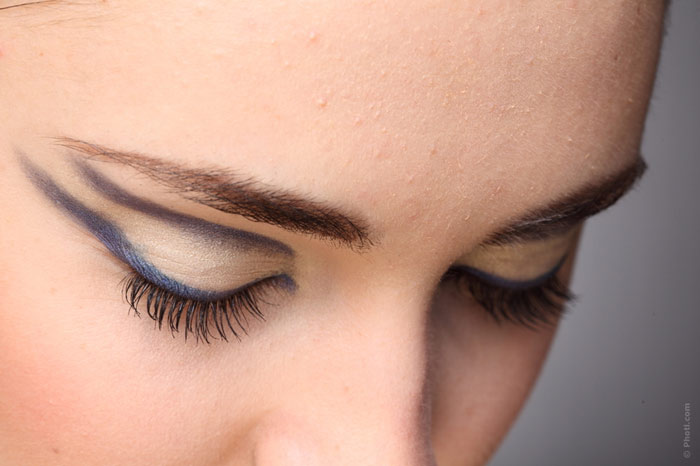 This year's hottest makeup trend is the thick, dark and well-groomed eyebrows. The fashion for them began in previous seasons, but then the emphasis was made on some kind of sloppiness and hyper-naturalness. Perfectly shaped eyebrows with special styling and color filling are in vogue now. How can you create a spectacular image and draw the eyebrows properly?
Stimulating growth
Since wide and thick eyebrows are fashionable now, you will need to work on making them grow well. First of all, you need to think about a healthy and balanced diet. Products that can accelerate the growth of hair and make hair follicles strong include red fish, nuts, raisins, and soy.
In addition to nutrition, you will need to apply special products on the eyebrows. The most common of them are eyebrow gels and mixtures of oils (olive, castor, and almond).
Looking for the ideal brow shape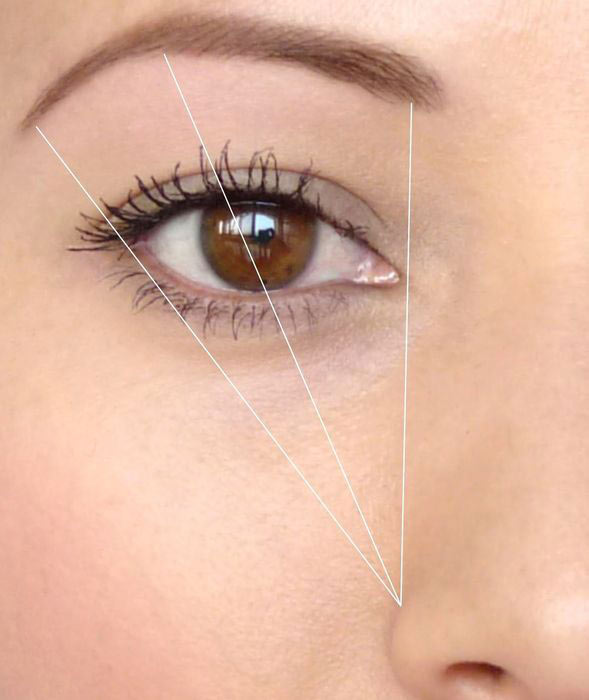 Growing eyebrows is only a half of the road you need to take. Now you need to decide on the brow shape that will be ideal for your face. Experts advise girls with triangular faces to have somewhat raised, but not "astonished" eyebrows with a gentle curve. If a part of the eyebrows goes down dramatically after the curve, it will only make the face look tired rather than beautiful.
A high arc is perfect for the women with square faces. Chubby girls look attractive with the eyebrows that are wide at the beginning and narrow towards the end, and highly elevated at the same time. Girls with an oval face find it the easiest to select an appropriate eyebrow shape, and a variety of configurations are available for them to choose from.
How to pluck eyebrows without pain?
The process of plucking eyebrows is quite painful and even causes some tears. To alleviate the discomfort of the procedure, you should apply a light brow moisturizer that softens the pores and makes the hair follicles more pliable. An important role is played by tweezers, which should be comfortable and should not cause discomfort during use.
A decorative bar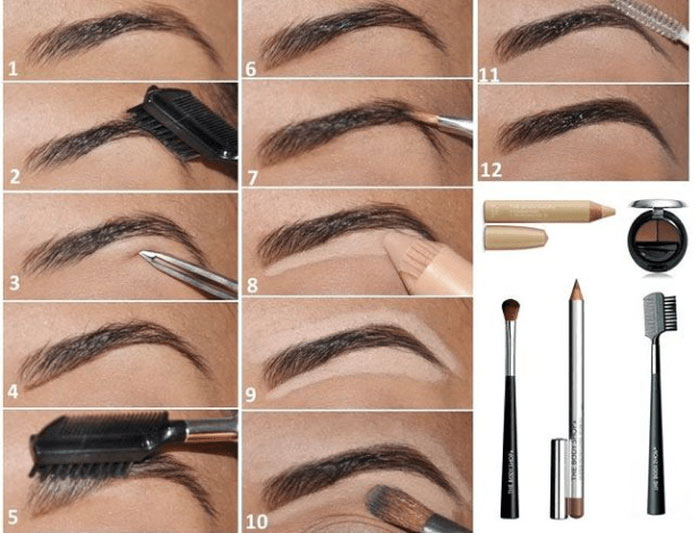 How to make up eyebrows and avoid looking vulgar, placing the accents in your makeup properly? For coloring, you can choose a special wax, eyeshadows, pencil or brow pomade. Pencil and pomade will look more expressive, and the eyeshadows and wax will be suitable for a natural makeup. Everything depends on the tastes and the desired result here, but if you do not have the desired product at hand, you can just comb the eyebrows and apply the gel, if possible. Then the eyebrows will look neat, tidy and natural.
If a cosmetic bag contains matte eyeshadows palette in the nude colors, it can be used safely for eyebrow shaping. There is no need to take a darker shade at once; it is advisable to play with color. Sometimes a lighter shade fills the brows correctly and adapts to the natural color of your eyebrows.