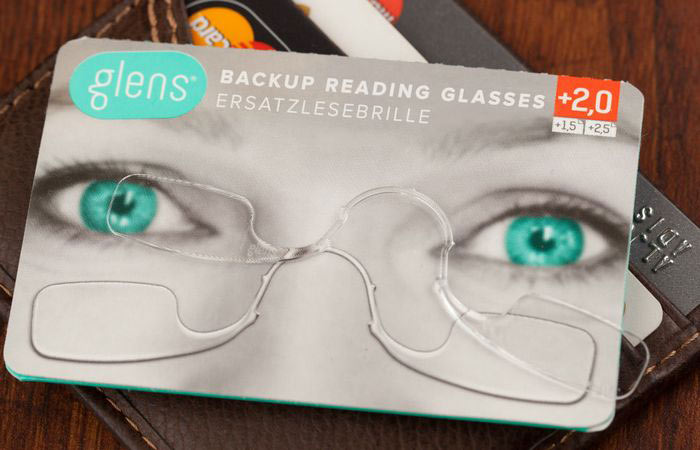 According to the results of a research, a modern person spends about 3.5 months a year in front of a computer monitor or a television screen. And if you take into account a small display of your smartphone, you can think of six months. It is not surprising that eyesight inevitably deteriorates as we are always surrounded by screens. Do you feel embarrassed by wearing glasses in everyday life? Then take a closer look at this novelty – the glasses that you can always carry in your pocket. Or even in a purse. After all, they do not exceed the size of a bank card. In addition, they are completely invisible.
Even if you decided to go to an ophthalmologist and got a prescription to buy glasses, there is no guarantee that they will be a part of your everyday image. Even respectable senior people are sometimes embarrassed by this accessory as though they were schoolchildren. Still, there is a way out: to put on glasses only on a serious occasion: for example, to read a newspaper or to work at a computer. For these purposes, European designers have come up with the ideal development – the most compact and inconspicuous glasses in the world.
A novelty called Glens is a rescue for those people who need to wear glasses but are shy to do so. This accessory holds the title of the most convenient and miniature glasses of their kind: though the width of the frame is about 8 cm, the weight of the glasses is less than 1 gram! The width of Glens is comparable to the usual plastic card, which, by the way, serves as an original stand for them. So these glasses can be safely put in a purse, and you will not forget them at home. The main thing is not to accidentally use them as a cash card in the store!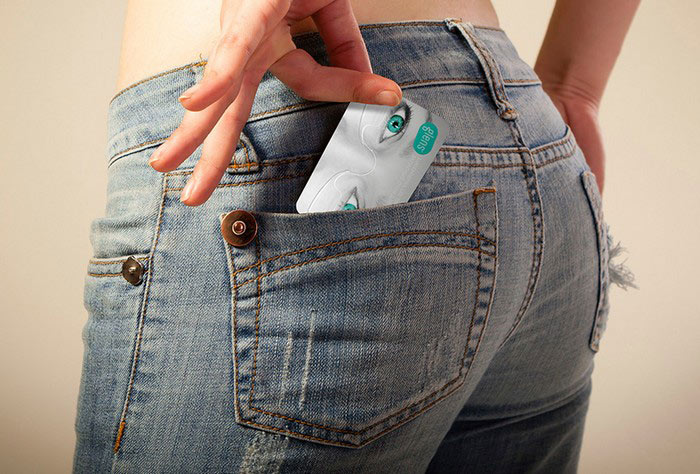 But Glens is not only known to have the size of a bird's feather. These glasses are almost invisible on the face since the designers have abandoned the usual frame and earrings. Thin and absolutely transparent glasses are securely fixed on the bridge of the nose. The nasal arch of the glasses is very flexible, so the only size of Glens is perfect for everyone.
Miniature glasses are available in three versions, with +1.5, +2 and +2.5 diopters. And the price of 3 euros makes them affordable for everyone.
Glens can always be worn with you in your purse or in the back pocket of your trousers. You can also leave it between the pages of your favorite book, not worrying about their integrity and safety. Could this become a valid reason for you to finally overcome embarrassment and buy glasses?