If Hatha Yoga, Kundalini, and Ashtanga Vinyasa are no more impressive, it's time to switch to "hybrid" types of yoga: koga, aqua yoga, antigravity yoga, disco yoga or yoga for the face. They guarantee a toned body, weight loss and new sensations.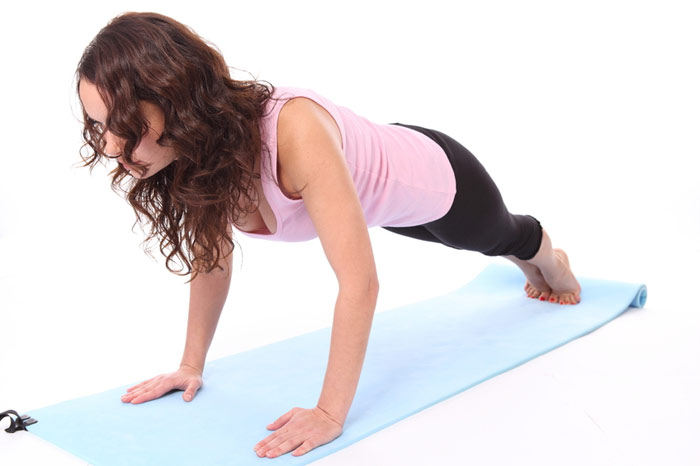 1. Koga
It is a combination of kickboxing techniques and yoga asanas. Each workout is certainly a new combination of exercises, both static and dynamic. Koga classes develop flexibility, endurance, speed, strength, sense of balance, and equilibrium. This is a good way to tone up and strengthen the muscles, as well as the way to prevent cardiovascular diseases and stress.
2. Aqua Yoga
Basic yoga poses are performed in water. It is suitable for pregnant women, overweight women, women who have problems with joints and the spine or who suffered a trauma or surgery. Asanas in the pool ease the symptoms of asthma, strengthen the immune system, and relieve insomnia. For women who keep to a diet, aqua yoga is a more preferable option that "land" yoga, as the muscles consume more energy while overcoming the resistance of water.
3. Antigravity Yoga
It is a unique mix of yoga, Pilates and aerial acrobatics. All asanas are performed in silk hammocks, so even the most difficult poses can be performed by a beginner. Classes of "air" yoga unload the spine, develop the muscles of upper shoulder girdle, improve blood circulation in the brain, and stimulate the activity of neurotransmitter cells.
4. Disco yoga
In this yoga system, the classic asanas alternate with fiery rhythms of disco. These classes are definitely not for those who love peace and meditative atmosphere. But this program is an excellent way to train the cardiovascular system, which helps to actively lose weight, invigorates, and gives a good mood. According to the tradition, there is a final "yoga party" where everyone is served with delicious non-alcoholic cocktails.
5. Yoga for the Face
It is known as beauty yoga. Its goal is to restore skin elasticity, restore clear oval shape of the face, and get rid of wrinkles. Special exercises, special breathing techniques, as well as self-massage help relax the facial muscles, which are in constant tension very often, forming the nasolabial folds, "crow's feet" and deep longitudinal wrinkles on the forehead. Botox injections are no longer needed if you practice regularly.