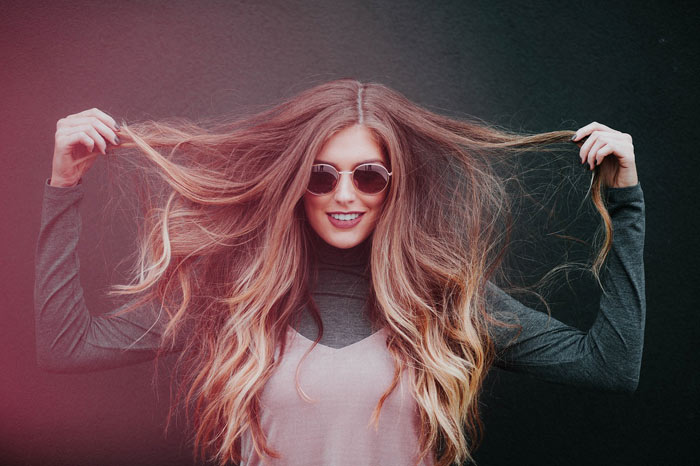 Our hair is the foundation of our image, so maintaining it is key. Thick, nourished hair draws attention and gives us the confidence needed to get through the day. However, not all of us are lucky – some of us have the burden of owning weak hair, which requires hair hacks to make it look fuller and nourished. Instead of trying to cover up stringy, damaged hair, here are a few proven methods for increasing hair volume and making it last!
Increasing hair volume with the right cosmetics
Improved hair volume can be obtained with the help of quality hair cosmetics. You've probably seen hair products for delicate and thin hair at the local grocery store. You may have tried a few of them – some providing better effects than others – but without any outstanding results. Unfortunately, thin and brittle hair is the most difficult to nourish and getting it to the perfect thickness can be problematic. When shopping for the right hair cosmetics, it's recommended that you choose a whole beauty set for washing, nourishing and styling the hair. Only then can you be sure that your hair has everything it needs.
Products for washing and nourishing thin, brittle hair should not contain oily substances and silicones, which makes the hair feel drained and look unkempt. It is better to replace such products with preparations rich in keratin, peptides, panthenol or fruit extracts. Cosmetics that increase hair volume should also contain proteins that attach to the surface of the hair, improving their structure.
If you want to give your hair volume, avoid using 2 in 1 shampoos and heavy hair masks without rinsing. These cosmetics, despite the fact that they nourish hair, overload them – so instead grab a hair mask that requires rinsing after use. Additionally, it's best to drop any hair waxes, gels and hair gums, which, by sticking to hair, deprive it of volume. Substitute these with light mousse foams, powders or lotions that lift the hair at the base, without overloading it. Try dry shampoo to style, refresh and add volume to the hair.
Increase hair volume with washing and styling
Greasy and stale hair strands quickly lose their vigor and volume, which is why washing your hair properly gets you on the road to beautiful locks and curls. For thin and damaged hair, regular washing using appropriate shampoos is a must. Add a conditioner for more of a voluminous effect and in order not to overload the hair at the base, the conditioner should not be applied to the scalp, but to the hair itself. For rinsing shampoo or conditioner, it is recommended to use cool water in order to strengthen the hair follicles.
Drying hair
Drying your hair after a shower is important, and if done properly, increases the volume of your hair. Focus on lifting the hair at the base – to get this effect, bend your head down and in this position, begin drying your hair strands, gently whisking them with your fingers. It is best to use a cool airstream for drying. If you don't have this option, remember to keep your hair at a distance from the hair dryer (no less than 30 cm).
You can get an equally good effect by turning the hair on thick rolls or using a large diameter brush during drying. Hair dried in this manner will be lifted at the base, and therefore light and fluffy. After drying, you should spray the hair with varnish, which will fix the volume obtained.
About the author
Juliusz Dzierlatka is an author at Versum, salon management software. He's an expert on beauty care, bad hair day management, and salons. He's up to date with the latest hair trends and beauty hacks.